Cape Town's bold adaptation of historic silos for museum of African art
Cape Town's bold adaptation of historic silos for museum of African art
The Zeitz MOCAA, designed by Heatherwick Studio, is an astonishing piece of readaptive architecture: a nine-storey museum hewn from disused grain silos.
Images: Heatherwick Studio.

Images: Heatherwick Studio.

Images: Heatherwick Studio.

Images: Heatherwick Studio.

Images: Heatherwick Studio.
The Zeitz Museum of Contemporary Art Africa is one of the most creative and complex pieces of readaptive architecture in the world. Carved from Cape Town's historic Grain Silo Complex, the museum now houses the world's largest collection of contemporary African art.
The silos, once the tallest buildings in South Africa, were originally used to store and grade maize, but were decommissioned in the 1990s. 
London-based Heatherwick Studio was approached to develop and adapt the site at around the same time efforts were beginning in Africa to create a museum specifically for contemporary African Art.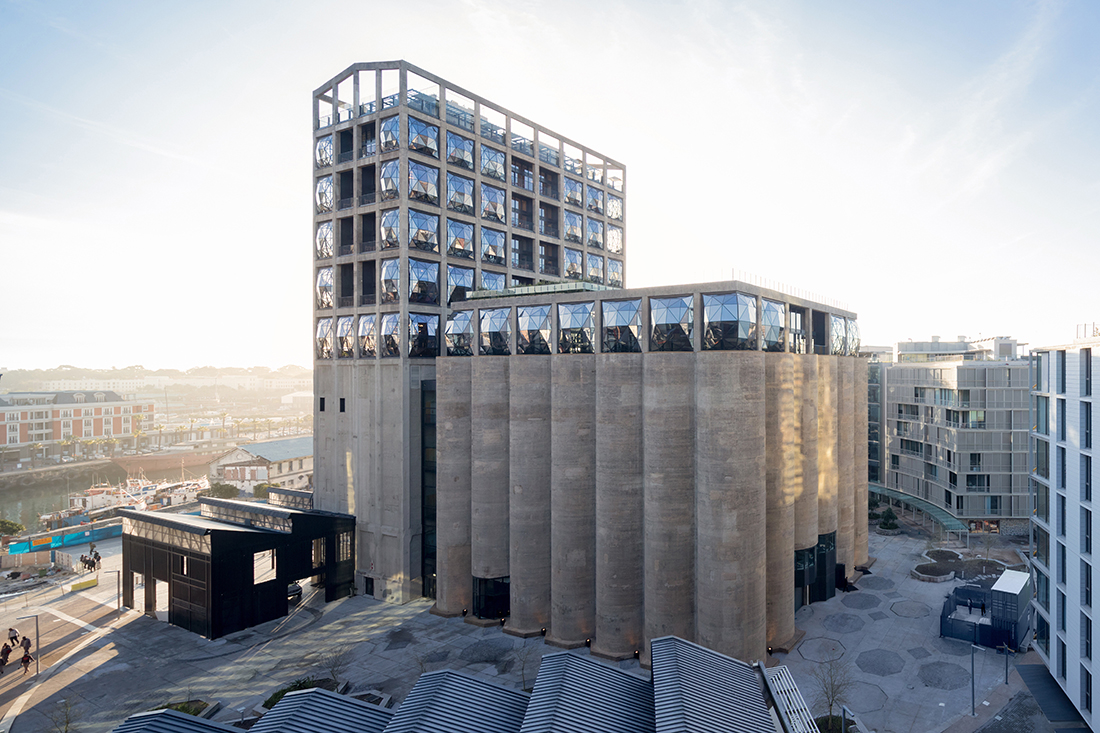 Image: Cape Town's Zeitz Museum of Contemporary Art Africa (image Heatherwick Studio).
And so it came to be that the disused grain silo would be transformed into the Zeitz Museum of Contemporary Art Africa, a home for Jochen Zeitz's and the Zeitz Foundation's huge art collection.
The original building consisted of the elevator tower and 42 storage silos, each 30 metres tall and 5 metres wide. 
Heatherwick decided to convert the concrete tubes into usable spaces, and thereby retain the silo's industrial character, and reveal the intersecting tubes and the raw texture of the concrete.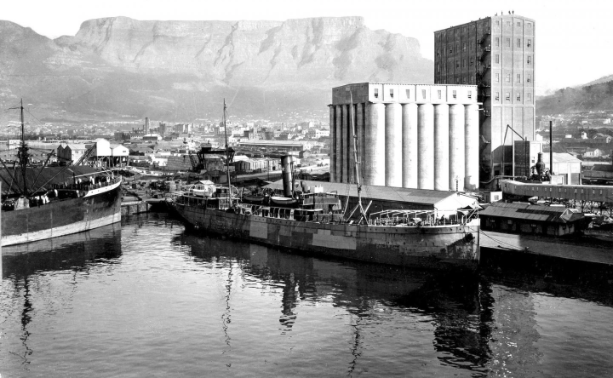 Image: Cape Town's original Grain Silo Complex (image Heatherwick Studio).
The design and construction process took ten years, with many variations, careful monitoring, and intricate planning. The concrete was carefully pared back using state-of-the-art concrete-cutting techniques.
"The process of carving was like peeling back the layers of drawings of the human body," said Heatherwick's project leader, Stepan Martinovsky. 
Above the atrium, laminated glass allows light to flood into the building, and has been decorated with specially commissioned work by the West African artist, El Loko. 
In the grading tower, concrete walls were cut away to create three dimensional windows that reflect textures and colours that change depending on the angle and intensity of the light.
A luxury boutique hotel, aptly named Silo, takes up six floors of the nine-storey tower, but more than 9,500sqm is dedicated to gallery space.
Other features include a rooftop sculpture garden, screening rooms, conservation areas, a bookshop, restaurant, and reading rooms.
Visit the Zeitz MOCAA web site.
Read more about readaptive reuse architecture:
The boot factory warehouse conversion featured in Vogue